Hydro Spa Service Department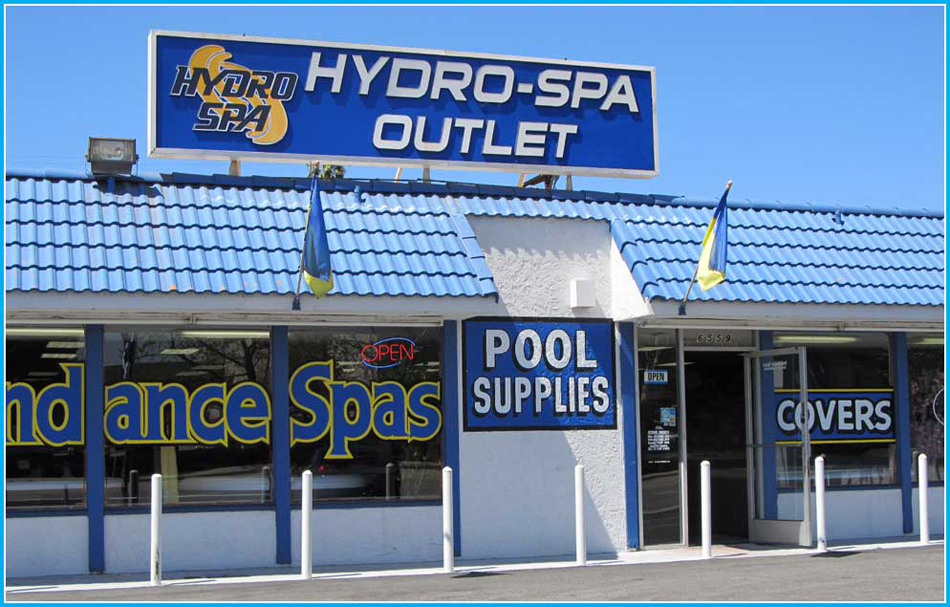 Welcome to Hydro-Spa Outlet! We are excited to offer our customers high-quality hot tubs at unbeatable prices. Our selection includes various options to fit any budget, size, and style preference. With our products, you can relax in your own spa oasis right at home.
Step outside your fast-paced life and into the soothing, effervescent, crystal-clear waters of Hydro Spa Outlet. Hydro Spa Outlet has the perfect fit for every spa enthusiast.
Built to last and designed for comfort, Hydro Spa Outlet offers everything discerning spa owners crave. Ample room and first-class amenities make for a winning combination, while high-performance equipment and various jets ensure users' true hydrotherapy.
Hydro Spa Outlet will bring a sense of vacation to your backyard and serenity to your life.
Services
Hot Tub Sales
Hot tubs can be expensive, but they're an excellent investment! This is because hot tubs last longer than other types of swimming pools. They also help you enjoy your leisure time in style and comfort with their therapeutic effects on muscles that will allow you to relax after a long day of work.
Weekly Spa Service
Hot tubs require consistent upkeep to keep the water clean, safe, and enjoyable for users. A typical weekly hot tub service includes testing and adjusting the water chemistry, removing debris from the water, cleaning the filters, and inspecting the equipment.
Hot Tub Repair
Hydro-Spa Outlet is the industry-leading authority for hot tub repair. With over 24 years of experience, we are experts at repairing and restoring your hydrotherapy spa. Our team of qualified technicians can quickly diagnose and fix any issue, so you can get back to enjoying your relaxing retreat.
Hot Tub Maintenance
Imagine never having to worry about the upkeep of your hot tub again! With Hydro-Spa Outlet, you can enjoy a relaxing soak without having to fret over pH levels, chlorine levels, or any other maintenance concerns.
Hot Tub Installation
We provide expert installation services to get your new hot tub up and running in no time. With our fast and efficient service, you'll be enjoying all the benefits of a hydro massage in no time!
Hot Tub Movers
Relax and let Hydro-Spa Outlet move your hot tub for you! Our team of expert movers will take the utmost care in relocating your spa, ensuring a safe and stress-free experience. Trust us to get the job done right.
Are they a reliable company in hot tub sales?
Looking for a reliable company in hot tub sales? Look no further than Hydro-Spa Outlet! We have been providing top-quality hot tubs and accessories to our customers since 1995. Our products are backed by a 100% satisfaction guarantee, so you can be sure you're making the best purchase possible. Give us a try today and see for yourself why we're the leading supplier of hot tubs in the area!
Your company is responsible for moving the spa to my house?
Yes if you buy a spa from us we will bring it to your home and install it where you wish and hook it up providing you have the electrical ready for us and a surface to put it on- deck or concrete.
Is it worth repairing a hot tub?
It depends on the age of the spa and what needs to be repaired. Sometimes if the spa is very old and parts are not available, then it is not worth fixing. If you're questioning whether or not it's worth fixing your old hot tub, Hydro-Spa Outlet is the perfect place to start. We offer quick, affordable repairs for all kinds of hot tubs – and our team of experts are always available to help you make the right decision for your needs. 
What maintenance is required for a spa?
Clean the filter regularly and empty hair and lint from the pump as often as required. Store chemicals in a cool dry place. Never mix chemicals together and never add water to chemicals. Maintenance will be done according to the use of the Spa. Here at Hydro-Spa Outlet we take care with our professionals to offer you the proper maintenance of your hot tub if you need it.
Woodland Hills is in the southwestern region of the San Fernando Valley, which is located east of Calabasas and west of Tarzana. On the north it is bordered by West Hills, Canoga Park, Winnetka, and Reseda, and on the south by the Santa Monica Mountains.
Some neighborhoods are in the foothills of the Santa Monica Mountains. Running east–west through the community are U.S. Route 101 (the Ventura Freeway) and Ventura Boulevard, whose western terminus is at Valley Circle Boulevard in Woodland Hills.